Hingham Child Custody Lawyers
Work with a Trusted South Shore Divorce Firm
If you and your spouse or partner have decided to split up and you have children together, it is important to consult with a Hingham child custody attorney. At Kellem✶Mahoney Family Law & Mediation Group, P.C., we help married couples seek divorces, legal separations, and help unmarried couples sort out child custody issues. We can also share our knowledge on seeking a deviation from the Child Support Guidelines if that is necessary. Our top priority is to handle child custody matters in the most effective way possible to avoid putting stress on you and your children.
To find out how our Hingham child custody lawyers and firm can help, please call us today at (781) 304-4001.
How Child Custody Is Decided in Massachusetts
Mediating child custody issues is one of the most effective and least stressful ways to come to a decision. However, we understand that this is not always possible in divorce and family law disputes. If you and your spouse are unable to decide, the decision will be left to a judge in family court.
A few of the factors which may be considered by the family court include: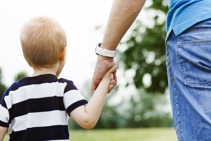 Any history of child abuse
Any history of domestic violence
Any history of drug or alcohol abuse
Relationship between child and each parent
Each parent's ability to provide for the child
The child's needs and best interests
Contact Us for a Case Evaluation
At our firm, we are committed to putting your best interest first and helping you secure the most positive outcome possible. Determining child custody can be a stressful and complex process and we know how to best help you. With years of experience under our belt, you can rely on us to provide you with the compassionate and dedicated approach you need.
To schedule a case consultation with a caring South Shore child custody attorney, please reach out to our firm now.