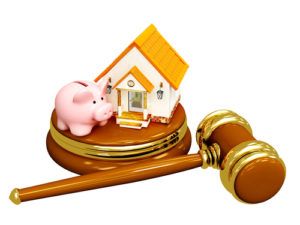 David's Divorce Dictionary: B is for Business Decision
Definition: A settlement agreement based on objective financial realities.
For clients in the early stages of a divorce, making sound financial decisions is tough, especially if emotions are high. In the heat of conflict, business decisions can feel cold. But they are essential to building a financially stable future.
What to do with the family home is one of the most challenging business decisions that divorcing couples face. At least one spouse typically feels a deep connection to the home and wants to keep it after the divorce.
That emotional tug often results in poor business decisions. It's common for the mortgage, utilities, real estate tax, and maintenance costs of the family home to run too steep to be supported on a client's post-divorce income.
House Rich and Cash Poor?
Consider this scenario: A couple owns a home worth $750,000. They have a $400,000 mortgage. Between both spouses, they have $350,000 in bank accounts, stock, and IRA's. One spouse, who loves the marital home, wants to retain ownership of it and live there with the adolescent children. In exchange, the couple agrees the other spouse will receive all of the couple's cash and investments. That 50/50 split of assets seems logical and fair, right?
It's actually neither logical nor fair. The home-owning party has made an unwise business decision. Although the house has substantial equity value, the person who retains ownership frequently ends up house-rich and cash-poor; that is, he or she now owns a valuable home — but no longer has enough money to live on. Support covers the mortgage and utilities but not much else. The equity value of the house doesn't put food on the table.
How can clients avoid a similar outcome?
In our practice, we try our best to help clients make business decisions that maximize financial stability for short and long-term happiness. It starts with building a detailed post-divorce budget to assess the day-to-day cost of post-divorce life. Commonly we find that the client's income, including support from the other spouse, will fall far short of projected expenses. And that the assets they want to retain won't provide the financial security they will need. Armed with that objective information, the best options for settlement can then be developed.
The Takeaway: Divorce is serious financial business, as well as emotional. Don't let the emotional business of the divorce drive the financial decision-making.
If you have any questions, comments or suggestions for upcoming blog articles, please feel free to contact me.