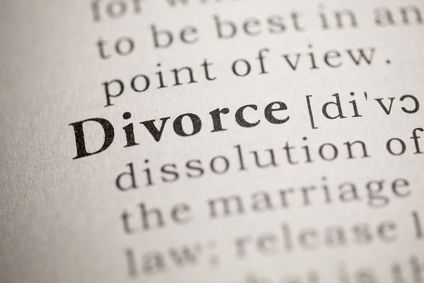 On behalf of the David Kellem Law Group team, I am very pleased to welcome you to our inaugural blog article.
As family law professionals, we work with people during the biggest crises of their lives from within a legal system that, many times, makes bad situations worse. Our goal for clients is to make their bad situation better. This can be accomplished by answering questions thoughtfully, providing information practically, and guiding settlements insightfully. Respect, empathy, and an appropriate dose of humor can aid the cause.
With our goal in mind, let me introduce David's Divorce Dictionary.
Why David's Divorce Dictionary?
Don't let the name fool you; this will not be a run-of-the-mill dictionary of dry definitions. We will offer meaningful explanations of vital words and phrases in the family law universe—comic relief interspersed. With more than thirty years of in-the-trenches experience guiding the writing, David's Divorce Dictionary seeks to be different and to makea difference.
Each post will center on a unique keyword, concept or expression one encounters in the family law realm. We will begin alphabetically with "Adjectives," "Business Decisions," "Cocktail Party," "Deposition," and "Entourage."
From time to time you will enjoy articles from guest bloggers. Soon we will jump ahead to the letter T—for "Trump." Dr. Charles Mundhenk is busy at work right now on his series Can You Trump This? It offers practical insight into negotiating with people with personality disorders (PDs).
I hope to offer clients and family law professionals a reference they can relate to and learn from. If you have any questions, comments, or suggestions regarding my upcoming blog articles, please feel free to contact me at dkellem@kellemlawgroup.com.